We visited Sammy from BioSam Supermarket in Cologne to talk with him about the digital receipt in his organic supermarket.
Added value sustainability in the organic supermarket
BioSam is a small family-run organic supermarket in Cologne City, in Cologne's Agnesviertel and Dellbrück. BioSam offers 6200 items fixed in the assortment and 25,000 items available on call, which can be provided within a week. The items are sourced from 10 different retailers, such as "Fleischerei Jansen", "Landlinie" & "VIVAO" directly from Cologne. The companies Weiling & Landlinie supply the organic supermarket with many regional products from the Rhineland, such as fruit and vegetables from the Bursch farm.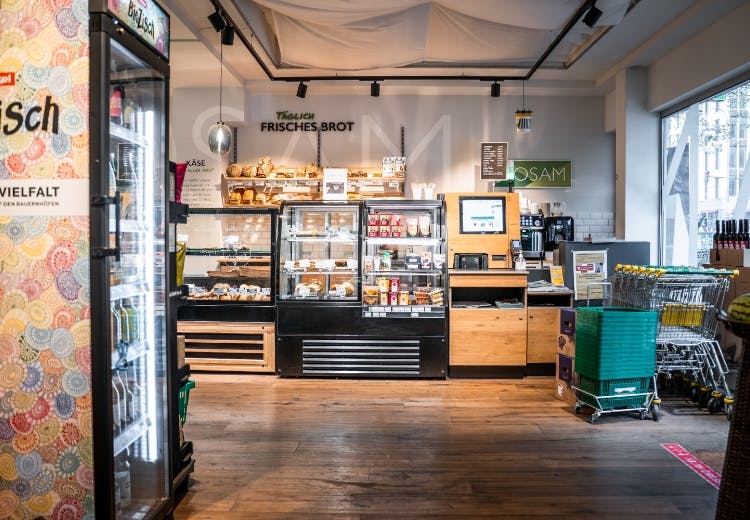 Sammy has been using digital receipts in his stores since the summer of 2021 because he sees the added value in terms of sustainability. He tells us that the digital receipt allows him to save paper and do something good for the environment at the same time. He and his customers are thrilled!
"BioBill" by Bits & Bytes - a partner from the anybill ecosystem
Sammy uses the BioBill checkout system from our partner Bits & Bytes in its organic supermarkets. With BioBill it is possible to log in, scan and weigh items, scan customer card, close receipt, pay cash or pay by EC or credit. The system and the operation at the BioBill cash register are self-explanatory.